S2S International is a non-profit organization in the Kenyan city of Mombasa. We are committed to give orphans and neglected street children and young people hope and a future. Our organization has three programs:
Dickson Children Centre (DCC) with foster care homes
Onesimus Good News Boys Center (OGBC), this is a rehabilitation centre for street boys
Dickson Comprehensive School (DCS), a nursery and primary school in the slum area of Port Reitz
Mission, Vision and Objectives
S2S International's mission is to cooperate with local and international partners to give homeless vulnerable children and young people in Mombasa and the surrounding area a home and education. We place these children in a safe and Christian environment and provide counseling, education and training, and work to restore family relationships so that each child can develop into an independent, responsible and God-loving citizen.
S2S International's vision is to work "shoulder to shoulder" at a local and international level to empower, equip and empower disadvantaged target groups, especially children, and lead successful lives.
Our objectives:
Identifying underprivileged children, especially children affected by the effects of HIV / AIDS, are orphaned, neglected, abused and abandoned children in Mombasa and the surrounding area.
Advocating for, and promoting, the rights of children and other disadvantaged groups, as required by law.
Providing a safe home and the necessary care in a loving environment, in which Christian norms and values are maintained, until the children can function independently in society.
Providing a professional rehabilitation program for the social, emotional and mental well-being of the target group.
Setting up schools and developing training programs for the children, to increase their future prospects and work towards independence
Entering into partnerships with governments and authorities that promote the organization's objectives in obtaining the necessary privileges and permissions.
Organizing fundraising activities with the aim of obtaining funds for the organization, in the form of donations, annual contributions, etc.
Applying to and accepting grants and / or monies and / or non-permanent or permanent property, gifts, donations and other assistance to promote the organization's objectives from governments, authorities, municipal agencies, enterprises, companies or individuals
Promote a regional network with other organizations or companies or other cooperatives that have the same goals as those of S2S International, with the aim of building a learning platform for sustainable development.
Board members
Matheka and Ria Munyasya
This Kenyan-Dutch couple are the founders of the projects in Kenya. Matheka was born in Kitui and raised in Mombasa. Matheka worked for 14 years for a missionary organization: Youth with a Mission. Here he met his wife Ria, a Dutch nurse. She worked for 4 years in a Youth with a Mission clinic, in Shimba Hills. In 1993 Matheka and Ria got married in the Elim Church in Mombasa. Together they have two children: Caleb (1995) and Prisca (1998). Matheka and Ria attended a Bible school in Belfast, Northern Ireland and Matheka got a degree in Theology. In 2004 they returned to Mombasa as a family and set up the projects of S2S International.
Their calling to help children comes from Isaiah 58: 6-7 "Isn't this the fast I prefer: ... that you share your food with the hungry and to provide the poor wanderers with schelter ..."
In addition to working with the projects, Matheka worked part-time as assisted pastor at the Elim Pentecostal Church in Mombasa. As of 2017, Matheka and Ria have been working from the Netherlands in overseeing the projects and working with S2S Foundation and other international partners in fund raising.
David Munyao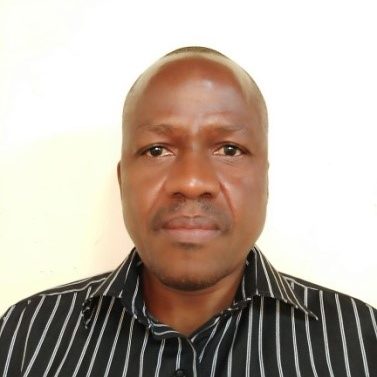 Mr. David Munyao is an accountant and administrator and a passionate born-again Christian. Mr. David is very passionate as a board member in financial advice and guidance of the organization.
Mr. David has a visible passion for issues related to caring for the less fortunate children in society. We are very grateful to the Lord for having him serving on the board with us.
Julius and Rianne
This is a Kenyan-Dutch couple. Rianne is the project coordinator in S2S International and Julius helps in PR and provides pastoral support. He also works with Youth with a Mission.
Grace and Ngao
Together with Matheka and Ria they worked for many years with Youth with a Mission. They are the founders of Royal Kids primary and secondary school in Mikadini. They are advisers primarily for the Dickson Comprehensive School and have extensive experience working with children and education.
Erick
Works for Youth with a Mission in Mombasa, together with his Canadian wife Janelle. He has a lot of experience with pastoral care and counseling of youth.